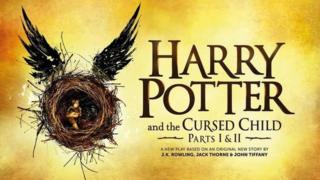 Handout
A play based on the best-selling wizarding stories by J.K. Rowling has revealed new artwork and details.
Harry Potter and the Cursed Child will focus on an adult Harry, now a busy worker at the Ministry of Magic, and his son Albus Severus.
The play will be split into two parts and begins where Rowling's books ended - 19 years after the boy wizard's epic battle with evil Lord Voldemort.
It will open in London's West End next summer.
Harry Potter fans have suggested the nest and wings in the picture appear similar to that of a Golden Snitch, the smallest ball used in a game of Quidditch.