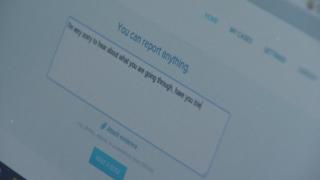 New app launched to stop bullying
A new app, called Tootoot, is being launched in schools across the country to help stop bullying.
It is the first anti-bullying app to be rolled out to every school in the UK for free, to help children report incidents of bullying directly to their school or place of learning.
Schools can see what's being reported and can then do something more about it. It aims to help with all kinds of bullying, including cyber bullying and mental health issues.
We've been speaking to some of you guys to see if you think the new app is a good idea.