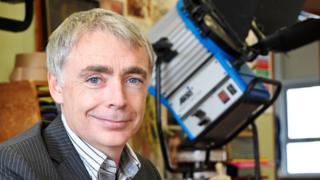 Do you have an imaginary friend?
If you do, what are they called?
What do they look like and what do you talk to them about?
Author Eoin Colfer, who wrote the Artemis Fowl series, and illustrator Oliver Jeffers have written a book which is all about imaginary friends.
It's called ''Imaginary Fred'' and it's about how his life can get lonely sometimes.
Eoin and Oliver are coming into Newsround to talk about their new book, and we want to hear your questions for them.
THIS CHAT PAGE IS NOW CLOSED. THANKS FOR SENDING IN YOUR QUESTIONS.