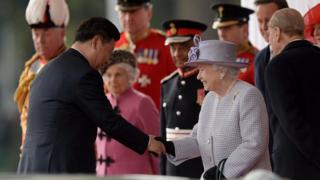 Why China's UK visit matters
Members of the Royal Family and politicians have greeted China's President Xi Jinping at the start of his four-day state visit to the UK.
He and his wife, Peng Liyuan, took part in a parade down the Mall in London to Buckingham Palace, and will later attend a state banquet held by the Queen.
The trip is the first UK state visit by a Chinese leader since 2005 with officials from both countries hoping to build closer relations.
Watch Ricky's report as he explains why this is such an important visit.