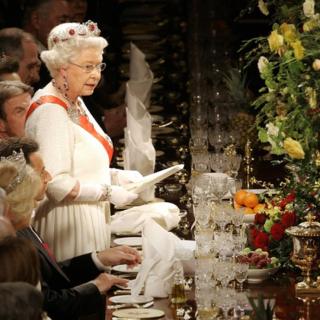 AP
The Queen is putting on a state banquet at Buckingham Palace for President Xi Jinping of China and 150 specially invited guests.
The events are usually held in honour of leaders from other countries and generally happen around three times a year.
But have you ever wondered what it takes to put on a fancy dinner like this?
Newsround takes a look at the numbers behind your average Buckingham Palace banquet.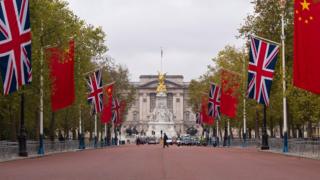 Getty Images
2000 Number of knives, forks and spoons at the table at a typical banquet - which all need carefully polishing before they're laid.
3 Days it takes for staff to lay the table, though preparations for the banquet begin months earlier.
1 Man in charge of folding the napkins into a fancy shape - he's known as the Yeoman of the Glass and China Pantry.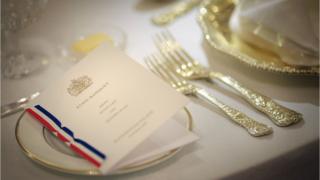 AP
46 Centimetres of space for each guest at the table, carefully measured out with special rulers.
6 Number of glasses for each person at the table - for lots of different types of wine, champagne and water.
170 Guests at a typical banquet, although there are 150 people attending the Chinese president's visit.
7 Tablecloths, sewn together to make one giant one. This is done so there are no ugly creases.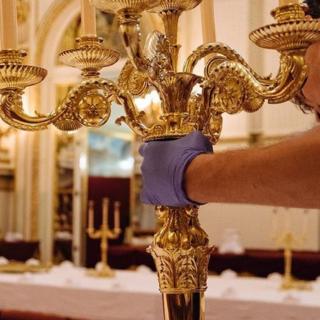 Buckingham Palace
23 Huge flower arrangements on the tables, with flowers picked from Royal gardens.
12 Pipers who play the bagpipes to signal the end of the banquet, a tradition that was started by Queen Victoria.
76 Members of staff needed to make sure everything goes smoothly - including butlers, pages, waiters and waitresses.