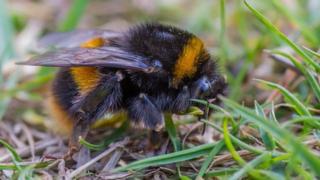 What's Britain's favourite bug?
Are you a fan of ladybirds, or do you prefer a bumble bee?
The Royal Society of Biology (RSB) asked for people in the UK to vote for their favourite British insect.
There are over 20,000 different species of bug in the UK but many of them are endangered, and some species have disappeared all together.
The RSB hope that the survey will raise awareness of the important jobs these insects do to help us, such as pollinating flowers, and helping to get rid of waste.
They also hope that it will encourage people to find out more about bugs they might not know about.
Here are the UK's top five favourite bugs...