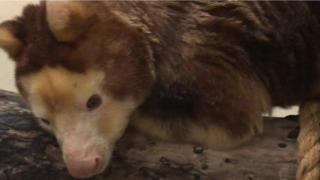 Oldest tree-kangaroo marks milestone
Matschie has become the oldest tree-kangaroo that's ever lived and she celebrated with a special cake.
Aged 27 years, 2 months and 12 days Matschie has made it into the record books.
She lives at Miami Zoo in Florida, in America, which has been her home for the past 26 years.