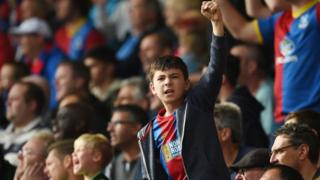 How expensive is your club's kit?
The price of Premier League football tops has increased again this year, a BBC survey has found.
Every year the BBC Price of Football survey looks into how much you guys have to spend every year as a footie fan.
This year the survey found that the average cost of a kids Premier League football shirt is £38, around £1.50 more than last year.
As well as shirts, the survey looked into ticket prices and even how much it costs to buy snacks at the big games.
We spoke to a few footie fans to see what they think about the costs...