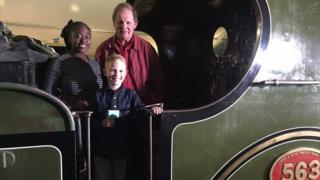 Morpurgo meets boy who inspired book
If you're a big fan of books you might have dreamed of being the lead character in a best selling story.
But for one school boy that dream has actually come true.
Nine-year-old Billy hit the headlines after cheekily asking War Horse author Michael Morpurgo to name a character after him at a book signing.
Now Newsround has reunited Billy and Michael to talk about the release of the finished book at a mysterious location.