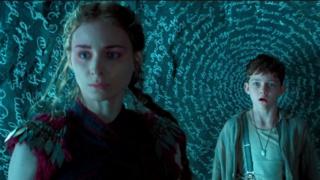 Hollywood's Peter Pan race row
A new Hollywood movie's been getting complaints from people who are unhappy about the race of one of the main characters.
"Pan" is a remake of Peter Pan and features a lot of famous actors and actresses.
But many people are unhappy with the director's choice to pick Rooney Mara, a white actress, to play the character Tiger Lily.
In many of the past versions of the books and films of Peter Pan, Tiger Lily is thought to be Native American.
Those who don't agree with the casting have launched an online petition which has over 95,000 supporters.
The director says he's presenting the version of Tiger Lily from the original book written by JM Barrie.
"Barrie wrote the character of Tiger Lily and her community not very specifically, and so I followed JM Barrie rather than pressure from outside groups."