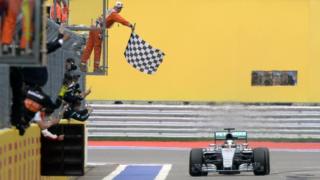 AFP
Lewis Hamilton is just one win away from holding onto his Formula One World Championship.
Hamilton cruised to victory at the Russian Grand Prix which means there's 66 points between him and his nearest rival Sebastian Vettel.
"The goal is to win a third title," Hamilton said.
"Until I achieve that there is no other goal. I feel incredibly fortunate to have this car."
Hamilton's Mercedes team-mate Nico Rosberg retired from the race on lap seven after problems with his car.
It's the second time in the last four races that Rosberg hasn't been able to finish.
Ferrari's Sebastian Vettel came second and Sergio Perez for Force India came third.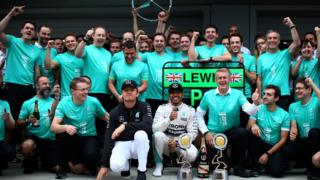 Getty Images
Hamilton's win also meant that Mercedes picked up the constructors title for the second year in a row.
The next race is at the Circuit of Americas in Texas in America on October 25.