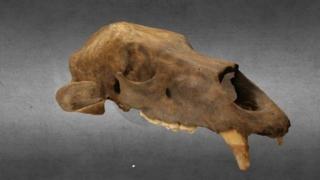 Extinct rhinos go online
Ancient animal bones from a cave in North Yorkshire are to go on display in a 'virtual museum' more than a century after they were found.
The bones include the remains of rhinos, bears and hyenas.
Some of them are more than 100,000 years old, when these creatures roamed northern England.
A team of archaeologists hopes to transform the site and take the discoveries online.
Watch Martin's report to find out more...