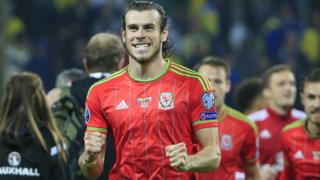 Getty Images
Despite a 2-0 defeat by Bosnia-Herzegovina, Wales have made it through to next year's Euro 2016.
Cyprus' 2-1 win against Israel on Saturday night meant that even though Wales lost their match, they still managed to qualify.
Star player Gareth Bale said it was "...the best loss of my career".
It's a huge achievement for the national squad as it's been 57 years since they qualified for a major tournament finals.