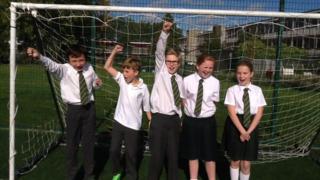 N. Irish kids' football predictions
Northern Irish kids have told Newsround how excited they are ahead of tonight's European Championship qualifying match against Greece.
A win would guarantee Northern Ireland a place in next year's competition, and would be their first major tournament in 30 years.
Watch school kids give their predictions for the match, and wish their team good luck.