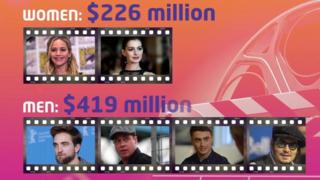 Female film stars get paid less than men
Oscar winning actress Meryl Streep has said that even despite all her success, she's still not paid as much as her male co-stars.
Last year the top ten highest paid actresses only earned just over half of what the male actors were paid.
Watch Jenny's report about why female stars are paid less.