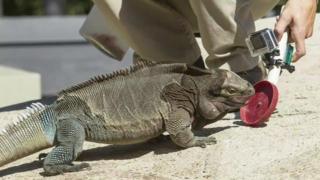 Special training for little iguana
Gus is an Anegada ground iguana but he's not just any old iguana...
He's been taking part in special target training at his zoo in America.
Zoo keepers say the training helps to keep him motivated and happy and helps them move him whenever he needs to be taken to the vet.
Ayshah's got more on Gus' special routine.