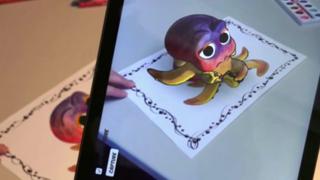 App makes pictures come to life
Imagine if you could make the picture you're drawing come to life.
A new app uses augmented reality technology to make characters 'pop out' of the book when you're colouring them in.
It does this by using special dots marked around the character. The app tracks these dots and uses them to create a 3D version of your picture.
Martin's been finding out how it works.