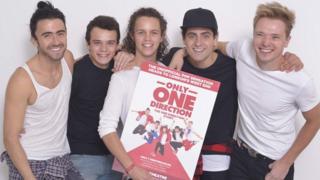 Meet the fake One Direction
Move over One Direction there's a new band in town. Well sort of...
Meet Jamie, Henry, and the three Matts.
These guys are getting ready to star in 'Only One Direction - The One Direction Story', a new West End theatre show.
The boys will be performing over 20 tracks as they try to pass themselves off as Harry, Zayn, Louis, Liam and Niall.
But can they cut it as the most famous boy band in the world today?
Newsround reporter Leah went to find out more about the fake 1D.