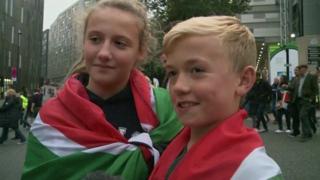 Scotland lose out to South Africa
Home Nation Scotland suffered a 34-16 defeat against South Africa in the Rugby World Cup.
The Springboks are two time World Cup champions, and started the game off with an early try in the first 13 minutes.
This win now puts South Africa at the top of their group, meaning Scotland drop down a place.
Scotland will need to win their next match against Samoa in order to guarantee their place in the quarter finals.
We spoke to some Scottish and South Africa fans to see what they thought about the match.