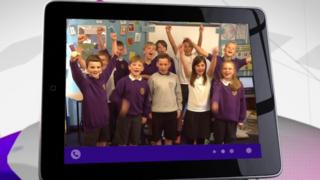 Scottish kids rugby predictions
Scotland have been doing well in the Rugby World Cup so far, but have they met their match in South Africa?
The Scots have so far beaten off Japan and the USA and currently sit at the top of their group.
However the South African team, also known as the Springboks, are a force to be reckoned with, and have been champions twice in the past.
The two teams will play head-to-head at St James Park in Newcastle later today.
We asked some children living in Scotland what they think the outcome will be.