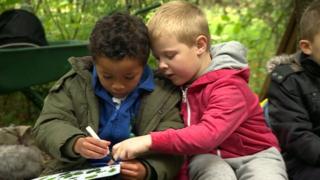 How to tell your Birch from your Oak
A nature survey involving 1,000 families has shown that lots of children can't tell their Ash from their Oak trees.
Some nature experts are worried that some children don't spend enough time outside, and spend too much time on their electronic gadgets.
A group of children in Gloucestershire have been learning how to identify some of the most popular British trees, and why they are important.