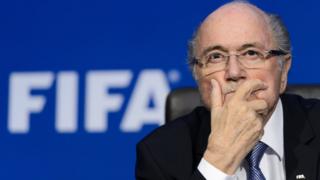 AFP/Getty
Fifa president Sepp Blatter has come under pressure to resign after big companies who sponsor the organisation called for him to quit.
Companies like Macdonald's and Coca-Cola have written letters to Fifa, who run world football, saying they want him to leave now.
Police in Switzerland opened an investigation against Blatter last week on suspicion of "criminal mismanagement". It comes after claims that Fifa wasn't being run fairly and that he was responsible.
Blatter has always denied being involved in any wrong-doings relating to Fifa, and he said he was sticking to his plan to leave the job in February next year.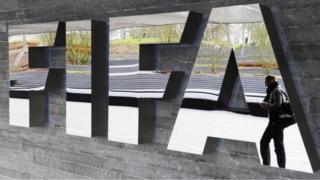 AP
The chairman of the English Football Association Greg Dyke has called for Blatter to quit in the past and said that the sponsor's letters were a "game-changer".
He added: "It doesn't matter what Mr Blatter says now. If the people who pay for Fifa want a change they will get a change. For those of us who want fundamental change, this is good news."
Sponsors pay sporting organisations lots of money in order to have their names and logos attached to big events like the World Cup.
A lot of Fifa's money comes from sponsors which gives them a big say in how things are run.
Earlier this year seven high-ranking Fifa officials were arrested at a hotel in Switzerland and charged with taking bribes of millions of dollars.