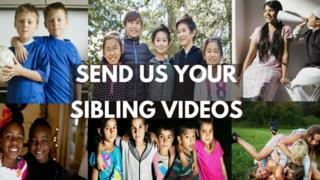 Brothers and sisters: Send us your videos
We need your videos for a brand new Newsround Special all about brothers and sisters. You can be hanging out together or doing hobbies, arguing, or being the best of friends. Just get out your phone or tablet and get filming!
Whether you're an older brother, a younger sister, in the middle or an only child, we want to see your videos which show what it's like to be part of your family.
This get involved page is now closed. Thanks for sending us your videos.