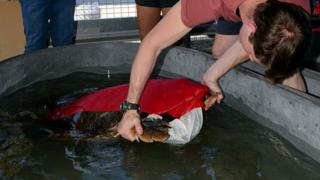 University of Queensland
Australian scientists who need to study the eating habits of endangered sea turtles have come up with an innovative way of collecting vital poo samples.
Researchers at University of Queensland have designed special swimsuits which work as giant nappies.
They said the swimsuits were easy to put on, comfortable and "looked great" on the Loggerhead turtles.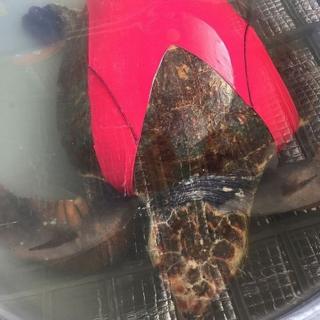 University of Queensland
Loggerhead turtles, found in the Atlantic, Pacific and Indian oceans, are considered an endangered species.
The scientists can now use the turtle poo to learn more about what these creatures eat and how they eat.