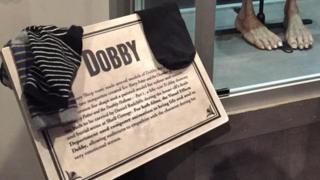 Sarah Louhichi
Fans of the Harry Potter house elf, Dobby, are trying to 'free' him using their socks.
People have started leaving socks next to a statue of Dobby in the hope that he'll be freed from his glass box at the Harry Potter Studio tour in London.
In the Harry Potter books, house elves are only free when their master gives them some clothes.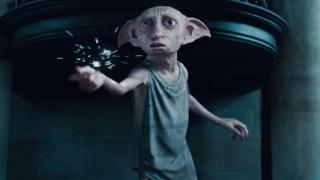 AP
Dobby was freed when Harry tricked Lucius Malfoy into throwing him a sock.
JK Rowling, who wrote the books, has got behind the campaign and shared a picture on social media of Dobby with the donated socks.