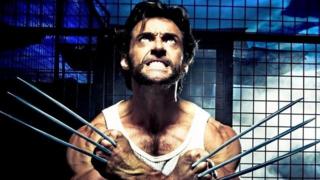 Wolverine's Rugby World Cup prediction
X-Men actor Hugh Jackman has been having his say on the crucial Rugby World Cup game between England and Australia.
The two sides take each other on at Twickenham on Saturday. England know a loss would mean they're out of the tournament and defeat for Australia could make it difficult for the two time champions to qualify for the quarter finals.
It's all to play for in Pool A with Wales currently on top but Hugh, who played Wolverine in the Marvel films, says he's confident his native Australia can come out on top.
Find out his reasons by watching the clip.