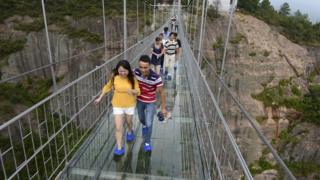 Reuters
A huge bridge, made almost entirely out of glass, has opened up in China.
It's 300 metres long and lets users see straight through the area they're walking on to a canyon 180 metres below.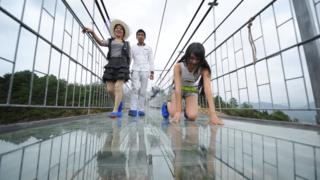 Getty Images
The designers changed their original plans to make the bridge out of wood because they thought the glass would be scarier for visitors.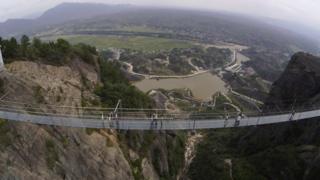 Getty Images
It's just opened to the public in Shiniuzhai National Geological Park, in Pingjiang County, China.