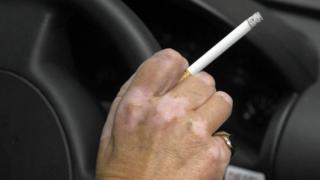 Smoking in cars - what kids think
Kids have been having their say on a new law that bans adults from smoking in cars that are carrying young people.
Not everyone agrees with the new rules that have been introduced in England and Wales.
So, Newsround spoke to kids to get their views.
With the new law that bans smoking in vehicles carrying children coming into force in England and Wales, we went to see what children think of the issue.
Take a look at their thoughts here.