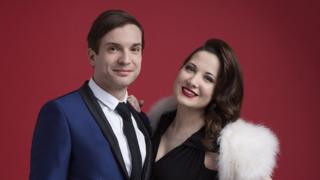 Sarah Dunn/BBC
The public will be able to help choose the UK entry for next year's Eurovision Song Contest.
The decision comes after a string of poor results, leaving the UK at the bottom of the leader board.
What is the Eurovision Song Contest?
Next year, songs will be shortlisted from open submissions and the UK branch of Eurovision fan club OGAE will help narrow down the entries.
The song will be picked by a professional panel and a public vote.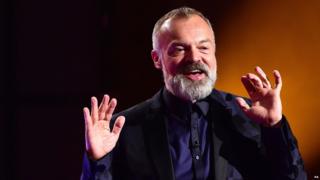 PA
The 2015 entry was also chosen by open submissions but the song was picked by the BBC.
But Electro Velvet ended up coming 24th out of 27 in the final with just five points.
Graham Norton, BBC One's Eurovision host, said: "Eurovision is one of the highlights of my year and I love the fact that the BBC is launching its biggest song search ever."
The Eurovision Song Contest takes place on 14 May in Sweden.