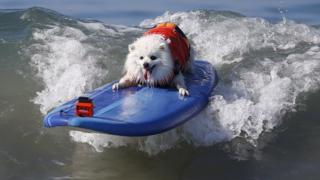 Top dogs hit the surf in California
These cool California pups have taken part in a surfing competition.
The Surf City Surf Dog contest takes place every year on Huntington Beach in the US.
The doggy competitors can wide the waves on their own or with their owners.
They're judged on a variety of skills, including the length of their ride and their confidence on the board.