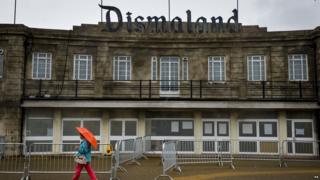 PA
Banksy's Dismaland is set to close permanently on Sunday evening.
Despite being branded as Britain's most disappointing tourist attraction, Dismaland has sold out everyday for five weeks and attracted thousands of people to Weston-super-Mare.
The exhibition at a derelict seafront lido featured work by famous artists including Damien Hirst.
The attraction has proved to be the mysterious artists biggest show yet.