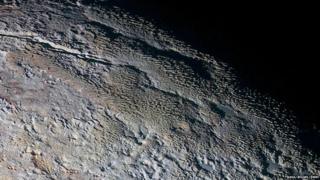 NASA/JHUAPL/SWRI
The latest pictures of Pluto show a strange rippling terrain on the surface of the dwarf planet.
Scientists say they're not sure how they're formed and it might take some time to figure out.
"It looks more like tree bark or dragon scales than geology," said mission team member Bill McKinnon.

NASA/JPLJHU/SWRI
Also released this week are probably the highest-resolution images seen so far.
They show an area what's been called Sputnik Planum. In previous pictures, the icy surface appeared to be ultra-smooth. But in this new higher-resolution view, it's possible to see a more dune-like and pitted texture.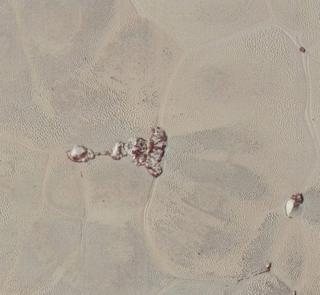 NASA/JPLJHU/SWRI
New Horizons is still on its journey, moving deeper into the outer Solar System as it sends back its data.
The probe is now around five billion kilometres from Earth.