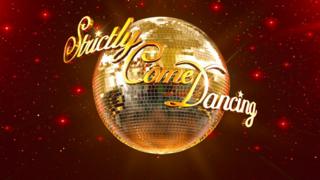 The stars of Strictly have been doing some last minute rehearsing ahead of their first dances this weekend. There are lots of nerves, sequins, high-heels and last minute practising. Strictly sent Newsround some behind the scenes footage of some of the stars rehearsing - take a look at how they're getting on.
Practising in a dance studio is hard enough. Performing in front of a big live audience is even more nerve-wracking. All the stars are keen to get it right on the night.
Some of the contestants like Peter Andre are used to being on stage and even doing some dancing. But he says it's very hard to do what your partner wants you to.
TV star Anita Rani isn't usually shy in front of the cameras. But dancing isn't something she's done in public before and she wants to make sure her first dance is just right.