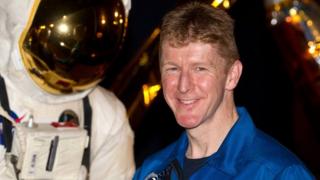 Astronaut Tim Peake's space countdown
The European Space Agency's first British astronaut, Tim Peake, has been describing to schoolchildren in west London how he's been preparing for life aboard the International Space Station.
His six-month mission, beginning in December, will aim to encourage children to take up science and maths through experiments and educational activities.
Speaking via satellite link from Nasa Headquarters in Houston, Tim Peake told pupils how he would avoid feeling lonely in the space station amongst other things.
Watch Ricky's report to find out more.