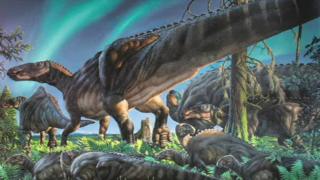 AP
A new giant plant eating dinosaur has been discovered in Alaska, USA.
The fossils are thought to be at least 69 million years old and were found along the Colville River.
Scientists say the dinosaurs had a bill like a duck and hundreds of teeth, which helped it chew plants. It grew up to 30 feet long and probably walked on its back legs.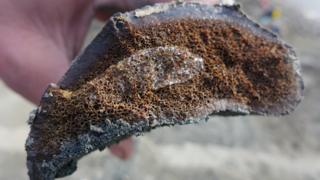 AP
The creatures roamed across the land in herds to find food and lived in darkness for months, researchers said.
Scientists from University of Alaska have named the new dinosaur, 'Ugrunaaluk kuukpikensis', which means 'ancient grazer' in the language of the local Alaska Inupiat Eskimos.