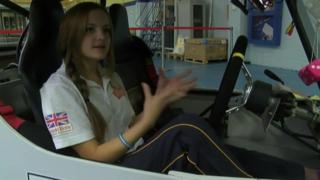 Students design solar-powered car
A group of school students will be the first team from Europe to take part in a big solar powered car race in Australia.
The pupils, from Sussex, have designed and built their own high-tech vehicle and will now compete in the three thousand kilometre race.
Only solar-powered cars are allowed in the competition, which involves the teams driving from Darwin to Adelaide.
Watch Hayley's report to see how the team are preparing.