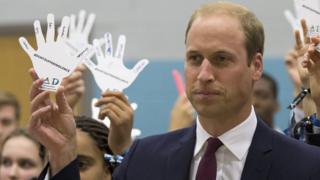 Getty Images
Prince William has named the Queen and the Duchess of Cambridge as two of the people he would turn to if he were ever bullied.
Speaking at an anti-bullying event in London, William had to write down the names of people who he thought he could talk to if he was being picked on.
He also said that his dad Prince Charles, his brother Prince Harry and his granddad Prince Philip would support him and even though he was only allowed to put down five people, William added a sixth - his dog Lupo.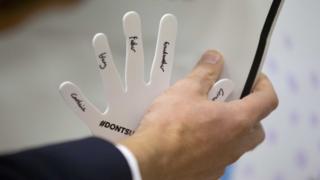 AP
Prince William was taking part in a session being run by the Diana Awards, an organisation named after his mum. It has started a programme to train children, staff and parents how to recognise the signs of bullying and how they can help to put a stop to it.