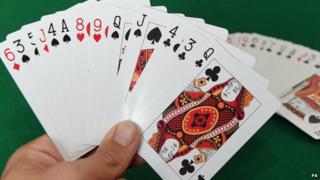 The row over what counts as sport
A row over which games should officially be classed as sports is going all the way to court.
A group of card fans want Sport England, who provide funding to lots of different sports, to include the game Bridge on their official list.
It's played by around 300,000 people in Britain but Sport England say games that exercise the mind, rather than the body, should not be their responsibility.
Watch Leah's report to find out more.