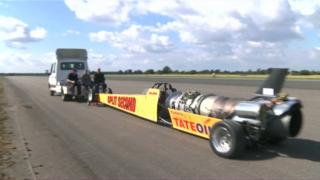 Jet powered car smashes record
A jet powered car has set a new UK record over a quarter mile distance.
Driver Julian Webb reached a top speed of 300 miles an hour and says he's hoping to smash more records today and go even faster.
Click the video above to see the car in action.