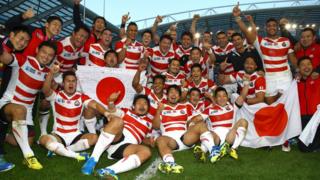 Getty Images
Japan fans couldn't believe their eyes as they saw their team pull off a surprise 34-32 victory against the mighty South Africa on Saturday.
Two-time World Cup winners South Africa had 851 caps between them going into Saturday's Pool B contest. Japan had won just once in 24 matches spanning seven World Cups.
It's been 20 years since the Springboks last lost an opening match in the World Cup. Japan's unlikely triumph has suddenly got everyone very excited!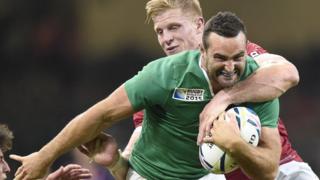 Getty Images
In other results, Ireland scored a whopping seven tries in their match against Canada at the Millennium Stadium.
Johnny Sexton became the third player to score 500 points for Ireland with his 14 point haul in this match, and the Irish went away happy with a 50-7 victory.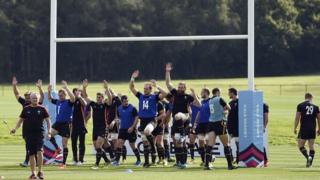 Getty Images
Wales get their opening match underway at 2.30pm against Uruguay before they face tournament hosts England next Saturday at Twickenham. That's going to be one spicy match!