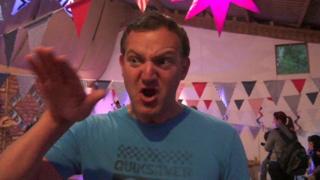 Dad Dancing Championships take place
Cringe alert: Get ready for some seriously embarrassing dad dancing!
The world dad dancing championships have been held at the annual dadfest event in Devon - the only festival in the UK just for dads, and their children.
Dads, Granddads and male carers were all invited to strut their stuff on the dance floor.
The winner was Conrad Gillespie and it's fair to say his daughter was pretty embarrassed by his terrible moves but proud of his achievements.