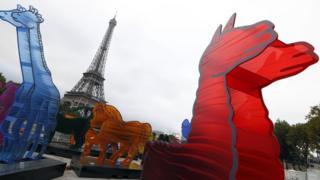 Getty Images
An installation of 140 animal shape sculptures is set on the deck of a barge, in front of the Eiffel Tower in Paris.
As part of Gad Weil's artistic project "Climate Noah's Ark", two boats travelling along the River Seine carried the art project into Paris, as France prepares for a climate summit.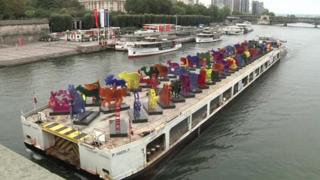 Reuters
Leaders and important people from around the world will meet in the French capital in November to discuss the issues surrounding climate change.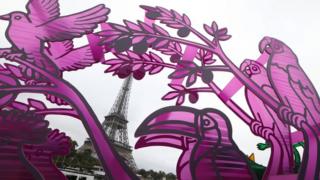 Getty Images