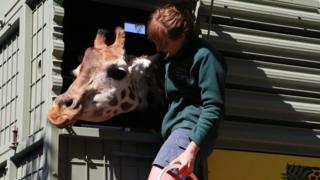 Perth Zoo
Asali the giraffe has returned home to a zoo in Adelaide after a gruelling 1367 miles journey lasting 24 hours.
She was returned after a failed attempt to breed her with Armani, a male giraffe at Perth Zoo in the south-west of the country.
The eight year-old female giraffe arrived home 'nice and calm', according to keeper Mark Mills, after crossing Australia's Nullarbor Plain - a huge area of desert that stretches between South and Western Australia - in a purpose-built truck.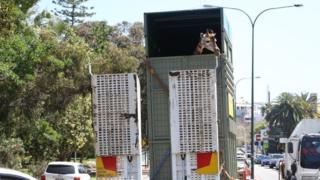 Perth Zoo
Asali will now spend four weeks in quarantine before she joins the rest of the female herd whilst Perth Zoo awaits the arrival of another female it hopes will mate with Armani.