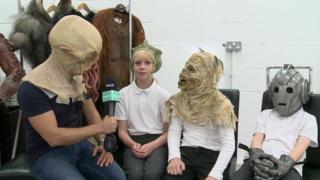 Behind the scenes of Doctor Who
If you're a Doctor Who fan then you'll be pretty excited about the show returning to our TV screens this weekend.
The Timelord will be joined by his companion Clara and plenty of monsters and villains as usual.
But what you ever wondered what it would be like behind the scenes of the programme?
Well we sent Ricky and some fans of the show to see what it takes to make the amazing creatures and characters.