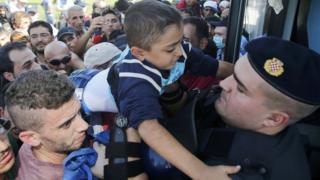 Reuters
Since Hungary closed it's borders, tens of thousands of migrants and refugees are continuing to trek through southern Europe and the Balkans looking for a better life.
Many are fleeing war and poverty in the Middle East and Africa.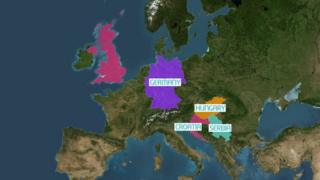 Hungary has now closed its border with Serbia, blocking off that route.
Yesterday there were clashes between Hungarian police and hundreds of people trying to get into the country.
Now, migrants and refugees are travelling to other countries looking for help.
One of them, Croatia, has warned that it has only a ''limited capacity'' to take migrants.
Six thousand people are now believed to have arrived on the Croatian border.
The authorities there had said migrants and refugees were free to pass through the country, but now Croatia says it may not be able to cope.
Many are hoping to eventually reach places like Germany or Britain.
Germany is also reporting a big rise in refugee numbers - 9,000 arrived in Bavaria yesterday, and 6,000 the day before.