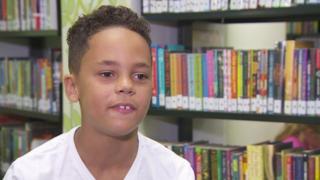 Schoolboy wants more diversity in books
Reuben has concerns about the books he can find to read.
He says there aren't enough books that tackle the issue of race.
He says there should be more diversity in children's books and he hopes it will get better in the future.
Listen to him speaking about what he would like to change.