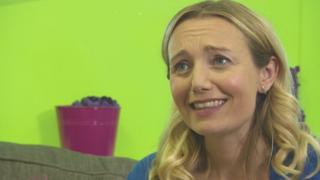 CBeebies Cerrie Burnell on diversity in books
Book Trust Ambassador and CBeebies presenter Cerrie Burnell has published children's books that tackle issues such as race and disability.
She says you can't under-estimate the power of a character in a book.
She says she always saw herself like everyone else and rarely saw characters that inspired her when she was growing up.
One of her books is called Snowflakes, and is about a girl called Mia who lives with her Grandma in a land of forests and snow.
She has also written a book called Mermaid, about a boy called Luka, who has has lots of adventures with a mermaid who has to use a wheelchair.