Chile has lifted a tsunami warning, which was put out after an earthquake struck five miles off its coast.
The country in South America has had to move over one million residents along its coastline, following the powerful earthquake that caused buildings to sway.
The quake, with a magnitude of 8.3, struck around 144 miles north-west of the capital Santiago.
It immediately triggered tsunami waves of up to 4.5 metres in some places.
But this warning has now been lifted as there is no longer a risk.
Five people have died and at least one person has been reported missing, officials say.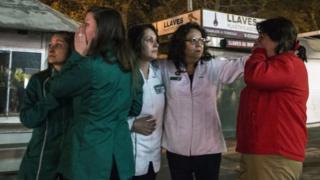 AFP
The tremor struck at 10.54pm (British time) on Wednesday night, the US Geological Survey said. Several strong aftershocks were reported just minutes later.
Addressing the nation live on TV, Chilean President Michelle Bachelet said she would travel to the affected areas later on Thursday.
Tsunami alerts were also issued for Peru, Hawaii, parts of California and as far away as New Zealand.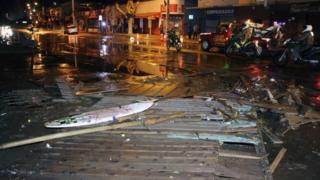 AP
Chile is one of the most seismically active locations on the globe.
It runs along the boundary between the Nazca and South American tectonic plates. These are massive slabs of the Earth's surface that grind past each other at a rate of up to 80mm per year.
In February 2010, a 8.8-magnitude struck off central Chile, killing more than 500 people.