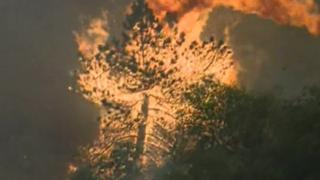 California wildfires continue to rage
Thousands of people in northern California in America are leaving their homes as wildfires continue to rage.
The region has been gripped by a heat wave and a drought, meaning the huge blaze is proving difficult to bring under control.
Many homes are under threat, and police are going door-to-door ordering residents close to fire to leave the area.
Jenny has more...