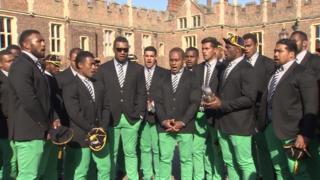 Fiji rugby squad sing on arrival in UK
The Fiji rugby squad sang a special hymn in the grounds of Hampton Court Palace when they arrived in the UK.
The squad arrived in the UK a week ahead of their first game in the Rugby World Cup.
Fiji will play England in the first game of the tournament at Twickenham on 18 September.